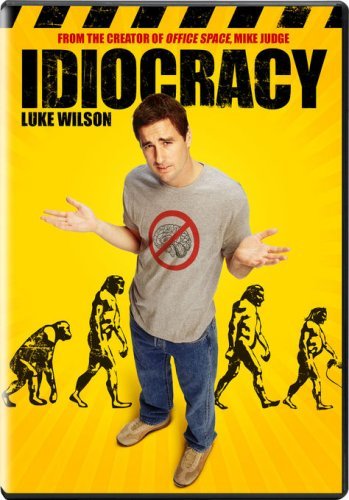 There is a small, but vocal, group of educational professionals who are deeply worried about the intellectual abilities of young people in secondary and post-secondary education these days. Mark Bauerlein, a professor of English at Emory University in Atlanta, Georgia, said in his recently published book The Dumbest Generation:
According to recent reports from government agencies, foundations, survey firms, and scholarly institutions, most young people in the United States neither read literature (or fully know how), work reliably (just ask employers), visit cultural institutions (of any sort), nor vote (most can't even understand a simple ballot). They cannot explain basic scientific methods, recount foundations of American history [many Canadian high school students don't know who Winston Churchill was or what he did], or name any of their local political representatives. What do they happen to excel at is – each other. They spend unbelievable amounts of time electronically passing stories, pictures, tunes, and texts back and forth, savoring the thrill of peer attention and dwelling in a world of puerile banter and coarse images. http://www.dumbestgeneration.com/home.html
Many seasoned teachers say that students today have shorter attention spans than similar students that they taught two decades ago. Too many students are finding it difficult to concentrate seriously on anything requiring sustained intellectual effort. More than a few commentators would conclude that the current generation of students is inordinately focused on their social lives to their long-term intellectual detriment. Even in class many students find it incredibly hard to focus on the task at hand, rather they run their mouths, listen to their iPods, play video games or engage in "social nitwitting" on their so-called smartphones.
26"There's trouble ahead when you live only for the approval of others, saying what flatters them, doing what indulges them. Popularity contests are not truth contests—look how many scoundrel preachers were approved by your ancestors! Your task is to be true, not popular. Luke 6:26 The Message, a paraphrase.
As parents and educators we are going counter to the social/cultural currents of our time when we ask young people to take the time to study and reflect on the great literature of the past or the political-social-religious foundations of our Western culture. Intellectual curiosity about the nature of our society and the world around us, the pursuit of logic and an understanding of cause and effect, learning for the sheer joy of learning, and the search for demonstrable, enduring truth seem to get trounced in the battle with the latest media technology – the gaming console, online or cable entertainment, and web-based social-networking.
In his book Mark Bauerlein asserts:
The technology that was supposed to make young adults more astute, diversify their tastes, and improve their minds had the opposite effect.
Some people would suggest that our children are merely shifting to a new type of technology-based learning suitable for the 21st Century. They would imply that the learning is not "inadequate"; it's just "different." They might even ask, why should kids need to study civics, history, current events, Shakespeare's works, or Newton's Laws, much less philosophy or the Bible any more!
Today's students may be able to do well on the multiple-choice, machine-gradable standardized tests that allow them to regurgitate facts and figures. But as parents, educators, and leaders in society we need to ask, "how are they doing when it comes to the pursuit of excellence, social responsibility, and truth, instead of the pursuit of grades?" As teachers we know that some of our students in this brave new world of technology are not learning much more than the skills of "cut and paste" to plagiarize the work of others and call it their own. Truth and personal integrity have fallen under the pressure to "succeed" or the age-old enemy: sloth – laziness.
But the love of the truth is the most important element in education. The human mind to be educated must learn how to think and how to decide what is true from what is false. Ethics and morality are the work of reflective thinking. Just having information online doesn't guarantee that people will be able to recognize and value the truth or use that information in an appropriate or ethical manner. Our young people need a meaningful education that motivates them to become better people. They need a love for the truth! Without this, everything we take for granted—our comfortable lifestyle, our freedoms, our ability to progress spiritually and materially—will erode or even disappear.
When you read the following passage from Scripture you will see that the debate over having a love for the truth is very old.
33 Then Pilate went back into his headquarters and called for Jesus to be brought to him. "Are you the king of the Jews?" he asked him.

34 Jesus replied, "Is this your own question, or did others tell you about me?"

35 "Am I a Jew?" Pilate retorted. "Your own people and their leading priests brought you to me for trial. Why? What have you done?"

36 Jesus answered, "My Kingdom is not an earthly kingdom. If it were, my followers would fight to keep me from being handed over to the Jewish leaders. But my Kingdom is not of this world."

37 Pilate said, "So you are a king?"

Jesus responded, "You say I am a king. Actually, I was born and came into the world to testify to the truth. All who love the truth recognize that what I say is true."

38 "What is truth?" Pilate asked.

John 18 New Living Translation
Can you recognize and love the truth when you see it? Metaphorically, would you be willing to sell everything you own to possess it like a Pearl of Great Price. Or, are you like Pilate, uncertain or ambivalent when it comes to searching for what is true. It's a choice we make for ourselves and our children and it will determine whether we will become the "dumbest generation."
I'll be live streaming this topic on March 5, 2011 at 11:30 a.m. PST. If you can't make it then, don't worry. The broadcast will be archived for later viewing. Check it out at http://cogwebcast.com/